Chassis: The car features an evolution of our torsionally rigid STR chassis which has been developed to accept the complete rear subframe assembly from the Ferrari Mondial.The chassis is fabricated from a combination of folded mild steel sheet sections and tubular section steel which also includes a full integral roll cage built to current RAC blue book specification.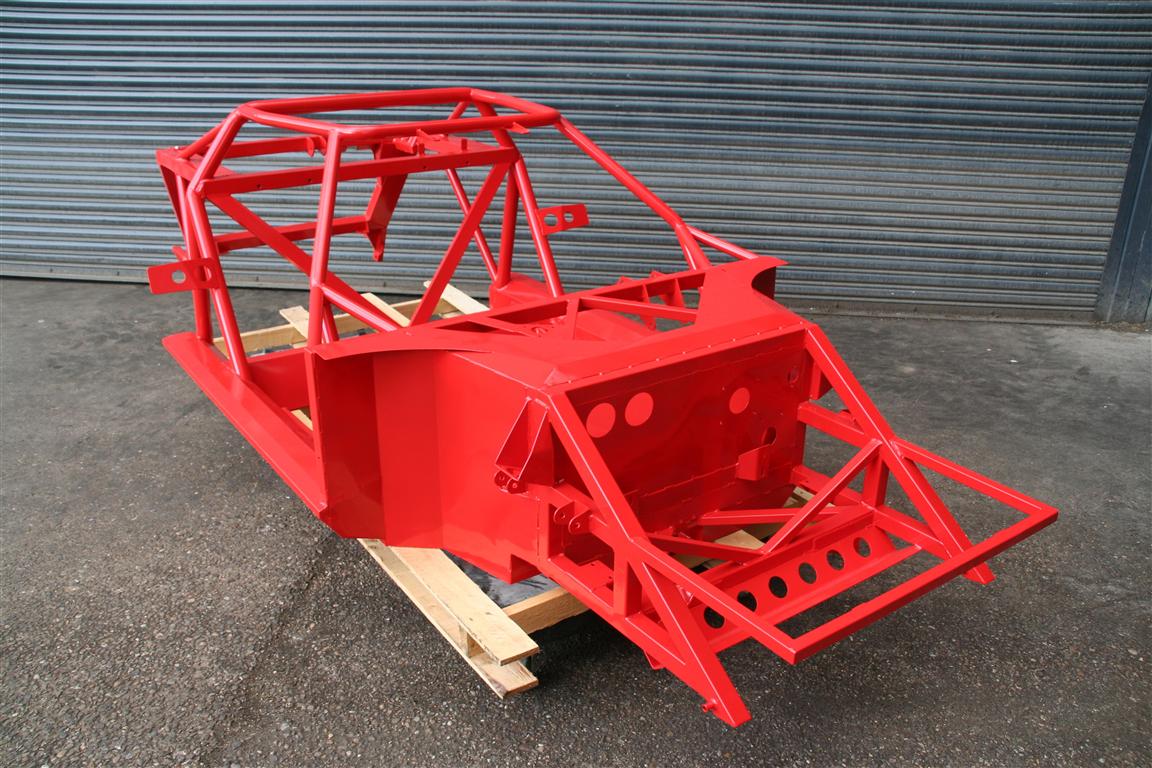 Power: The STR-M is designed to accept the 3.0 or 3.2 litre Ferrari V8 from the phase 1 or phase 2 Mondial. The installation utilises the std Ferrari exhaust manifolds mated to our own bespoke silencer system.
Suspension: The suspension is sourced from the Mondial donor car & utilises the std wishbones and uprights at the front whilst at the rear we use the whole Mondial subframe complete with wishbones, uprights and drive shafts. We use our own adjustable dampers and springs to account for the reduced weight of the STR-M over the original car.
Steering: The original Mondial steering column is retained & can be connected to the standard Mondial rack but we recommend using a custom built steering rack with a quicker ratio which is more suited to the short wheelbase & nature of the STR-M.
Brakes: The braking system utilises the discs, calipers & brake servo from the Mondial mated to a custom built pedal box.
Bodywork: Due to the increased rear track of the Mondial the STR-M is only available in Group 4 body styles, the body work is available in our normal high standard pre-coloured gelcoat finish. The usual GP4 additions are also available e.g. light pods, roof scoop, GP4 dash board etc.
Wheels: Due to the difference in the front & rear track of the Mondial suspension over the normal Stratos we recommend using our own Lister Bell coffin spoke wheels in 16" front and 17" rear format to suit the car. We have developed a rear wheel which suits the wider rear track of the Mondial but still retains the detail and appearance of the original Stratos wheel.
Cooling: The Mondial radiator and fan assembly can be retained with a small modification, alternatively a custom built aluminium radiator with twin fan arrangement can be used.
Ventilation: Interior ventilation is provided by either a heater blower unit or by a full air conditioning system.
More images available within the Gallery.
For further information please Contact us to discuss your requirements.