Lister Bell Automotive is the new name in Lancia Stratos replicas, with a vast pedigree within the specialist car industry. Established in early 2010 Lister Bell aim to provide the public with an accurate replica of the iconic 70's Lancia rally car, which is easy to build, realistically priced and is not constrained by the use of obsolete or difficult to source components. Every effort has been made to replicate the original Stratos body to the point where it accepts all the original catches, lights and fittings to ensure it satisfies the most critical of enthusiasts.

The chassis and suspension have been CAD designed to create a product that is not only authentic to the educated eye, but also features an array of modern components. Where possible all parts are sourced from either current production cars or bespoke components frabricated with high grade materials.
The suspension design is in keeping with the original Stratos and features a strut type set up at the rear which is fully adjustable for camber, toe and ride height. The front is a double wishbone arrangement which is adjustable for camber, castor, toe and ride height. The uprights are bespoke components, machined from aircraft grade billet aluminum, anodised for a durable finish. They accept a developed 4pot caliper and ventilated disc braking system without the need for expensive adaptors. The calipers are controlled by a high ratio, bias adjustable pedal box which has also been designed into the chassis as standard. Authentic coffin spoke wheels can be fitted to the car without any adaptors or IVA concerns.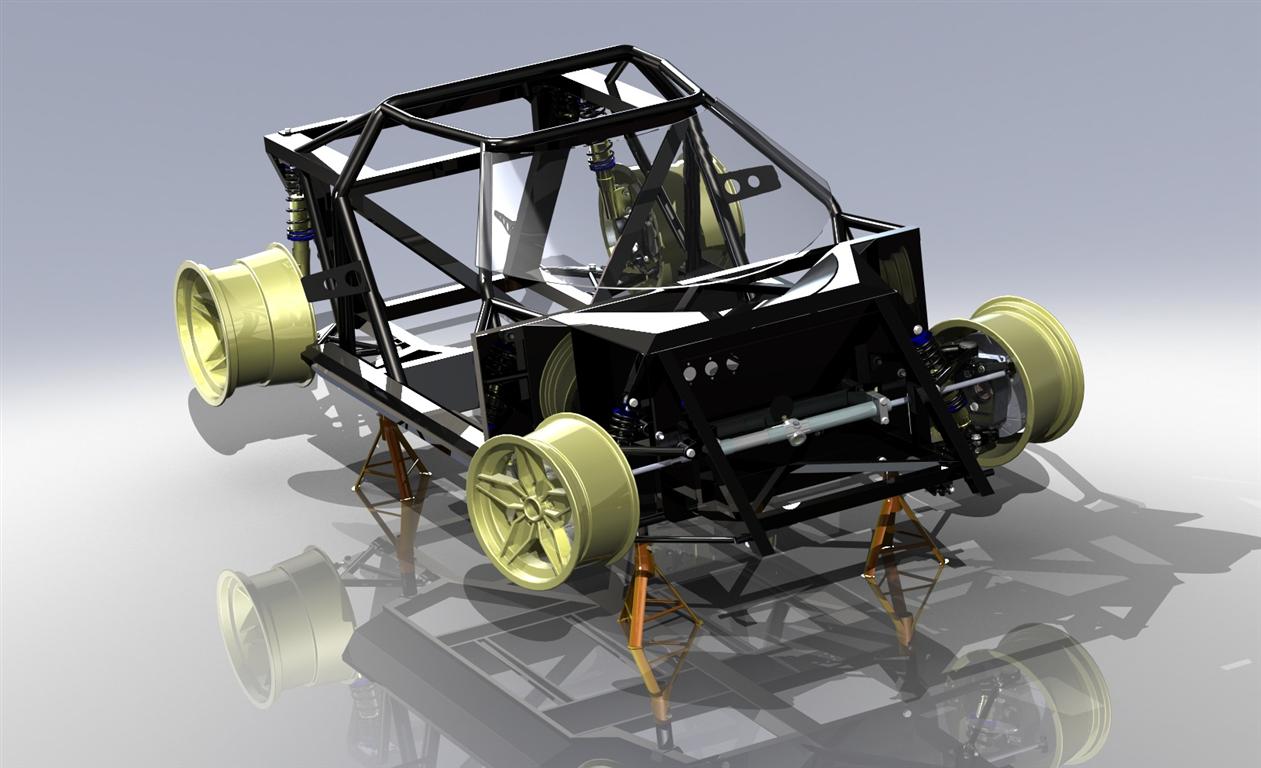 A considerable amount of time and effort has been invested into the moulds used to produce the cars bodywork. The body work stage has always been one of the stumbling blocks for Stratos replica builders and every effort has been made to produce the Lister Bell body to a standard which is acceptable in todays marketplace and is available in pre coloured gel coat panels which do not require painting.
The bodywork is available with the three the recognised wheel arch options built in at mould stage, thus eliminating the need for the customer to spend time with filler and fibreglass to achieve the car of their dreams, plus the added expense of a paint job.
At Lister Bell we have drawn on our own experience and listened carefully to many component car builders about the headaches they had during assembly. With the STR, we have addressed these issues at the manufacturing stage, making the car far easier to put together for the novice builder.
Alongside producing the STR the company will also be offering a range of services to kit builders across the industry including a kit build up service, chassis, suspension design and a GRP moulding & production service.